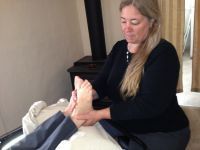 LORI LYNN SYKAS
My name is Lori Lynn Sykas and I am the owner of Arlington Healing Arts Center.
I have lived in Arlington since 1986, with my 2 children who grew up in Arlington. I have been very involved in my community through groups like Rotary and Chamber of Commerce.

I have been a professional member of the American Massage Therapy Association for over 20 years. (AMTA)

I grew up in the Seattle area. After graduating from high school, I became a white water river guide and during my weekends I worked on many rivers in Washington State. It was during these weekends that my friends would sit in front of me around the campfire and ask me for a shoulder rub. This is where my love of massage began!

Then in 2000 after two lay-offs and three career changes, I decided to go to Ashmead School of Massage in Everett. I graduated with honors in November 2001 with professional training in massage therapy. Since then I have focused my career on clinical massage, helping people find relief from lower back pain and headaches, assisting patients with shoulder injury rehabilitation, and providing general well being therapy and now I am adding herbal medicine as well.
In 2007 I experienced a back injury of my own, ending my 26-year career in river rafting. So I understand the scope of pain that people experience and how important it is to provide compassion for these debilitating injuries.
In 2019 I decided to go back to school and get additional training in clinical herbalism. I now have working knowledge of many local plants and flowers that can bring profound healing and support to a body that is struggling with pain, lack of sleep, or dealing with todays toxins and stress levels. If you are interested in learning how to support your body through the use of medicinal plants, please give me a call at 425-783-9999. I am happy to be a guide on your personal journey to health.
Lori--Your Guide to Holistic Healing
Lori has been practicing medical massage therapy since 2001, specializing in injury rehabilitation care and medical/therapeutic massage. Arlington Healing Arts Center and Massage is a credentialed preferred medical provider with advanced training in neuromuscular therapy and other forms of m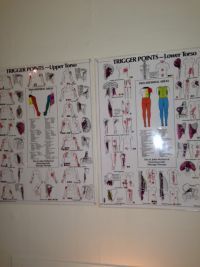 edical massage. She treats orthopedic conditions and post operative pain, work and auto injuries, as well as chronic lower back pain, neck and shoulder pain, tension and migraine head aches due to muscle tension and strain.
Lori has a dedicated passion for what she does and the patients she works with. She has helped thousands of people over the past 2 decades. She has a gentle but highly effective approach to massage that uses compassionate and holistic techniques.
Lori is expertly trained in structural balancing and multiple forms and techniques of massage, and is referred to by many physicians and therapists. Lori has been a professional member of the AMTA (American Massage Therapy Association) since 2001.
License # MA0016175
Call Arlington Healing Arts Center for an appointment today at 425-783-9999
I can be found Monday through Thurs at:
Asgard Massage 360-653-9600,
3131 Smokey Point Dr. Unit #5B Arlington WA 98223.
We have 8 massage rooms and 14 therapists there. Asgard is open 7 days a week. Stop in and say hi! Or give us a call at 360-653-9600. We can also be found at www.AsgardMassage.com where you can book online, download our handy app for your phone or get more information. Come see us today and see what all the buzz is about!