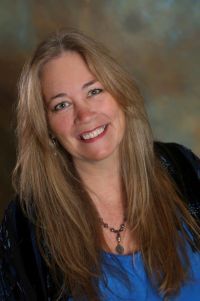 360-653-9600 Office
(Asgard Massage Clinic)
Remember massage helps stimulate the immune response. Get plenty of sunshine, and stay hydrated. :)
425-783-9999 Cell
Lori Lynn Sykas, LMT specializes in deep tissue treatment and medical massage for all purposes -- from general relaxation, to rehabilitative, as well as orthopedic massage for painful conditions or holistic therapies designed to stimulate the body's natural ability to heal itself. Select from our wide range of therapies and modalities as we help you pursue your health goals toward total wellness in mind, body, and spirit!
At Asgard and Arlington Healing Arts Center we take the utmost care to nurture and pamper your muscles and bring healing to your body. All expert speciality body treatments are designed to enable you to relax and replenish your mind and spirit.
At Asgard and Arlington Healing Arts Center, we use intuitive touch to precisely identify problem areas so we can begin to relieve tension and pain. Enhanced by our meditative, peaceful environment, you will come away from your massage completely relaxed, rejuvenated, and refreshed!
Not sure what treatment is right for you? Call or Email us and we will gladly discuss your needs. We are happy to combine modalities to provide you with the highest quality, personalized massage treatment.
Lori Sykas LMT is expertly trained in a variety of massage techniques and she has over 20 years of clinical massage experience. Begin your journey toward mind-body healing today!
The online scheduling feature for my home office is on hold for now, please visit www.Asgardmassage.com if you wish to book online.
I can be found Monday through Thurs at:
Asgard Massage 360-653-9600,
3131 Smokey Point Dr. Unit #5B Arlington WA 98223.
We have 8 massage rooms and over 20 therapists there. Asgard is open 7 days a week. 8am to 8pm. Stop in and say hi! Or give us a call at 360-653-9600. We can also be found at www.AsgardMassage.com where you can book online, download our handy app for your phone or get more information. Come see us today and see what all the buzz is about!
We welcome your questions and input! Feel free to click on the "Contact Me" to the left and send me (Lori) a message. I will call you back to answer any questions you might have. In the meantime, I encourage you to visit the "Testimonials" page and see what others are saying about Arlington Healing Arts Center and Massage!
Thank you for visiting and have an exceptional day!